Many people are only willing to care for animals who are fit and healthy.
Countless owners have decided to get rid of their pets when they develop illnesses, injuries, or other complications.
Lunita is a paralyzed dog from Argentina that suffered this exact fate. This poor dog was found strapped to a rail near a grooming shop in the small town of Salta.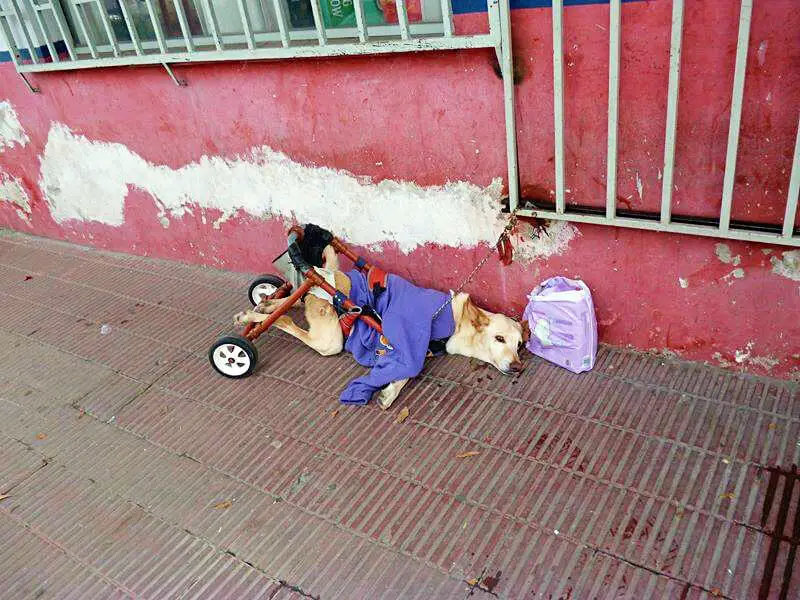 A kind passerby alerted the officials at a local rescue organization by the name of LUBA.
The rescuers were in shock at the horrendous conditions in which this dog was left. Lunita was laying in a broken wheelchair with a sack of diapers by her side.
It was clear that this dog needed immediate medical intervention.
The rescuers rushed Lunita to the closest veterinarian where she received the necessary medical attention.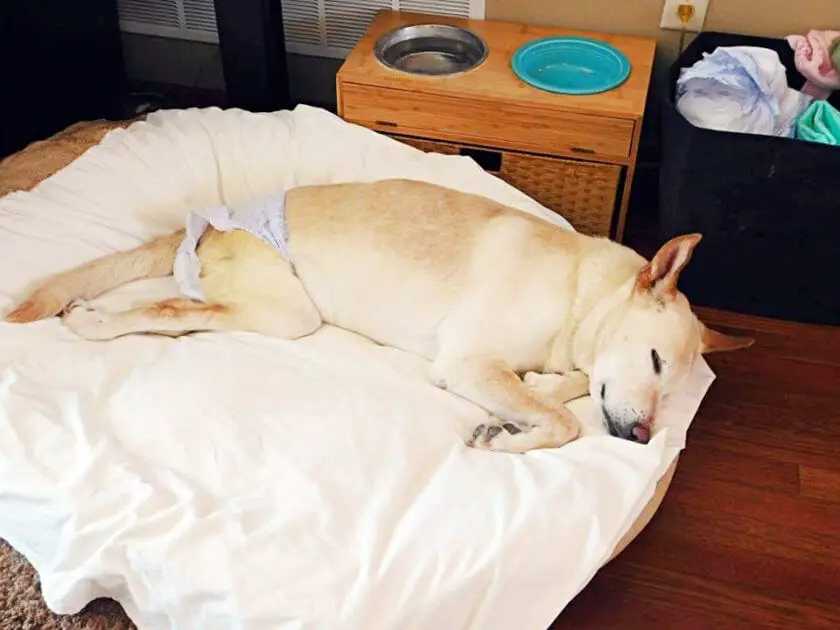 After attending the vet's office, volunteers at LUBA tried to find a home for Lunita. They understood that this goal would take a lot of dedication and hard work.
After many days of silence, the rescuers finally received a call from a U.S. family. They were interested in giving Lunita a permanent home.
Lunita didn't stay for a long time at this home as the family wasn't treating her nicely. This poor dog was once again in search of a forever home.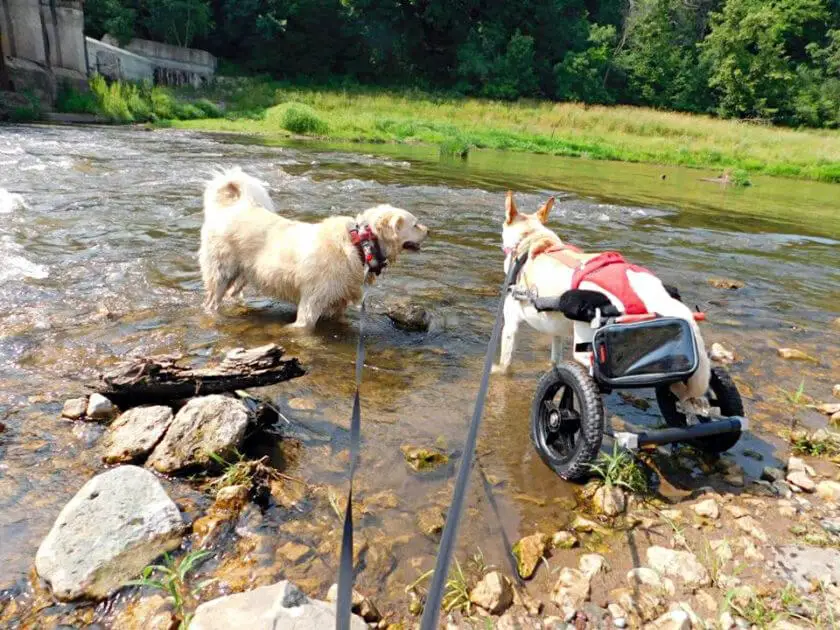 Fortunately, another family from the U.S. welcomed Lunita into their home. She began the recovery process and eventually became as happy as any healthy dog.
She proved her loyalty and affection to the new family who accepted the dog into their lives with open arms.
Lunita didn't have any of the same worries that plagued her life in Argentina. She spent her days playing with her siblings in the park and attended dog parties.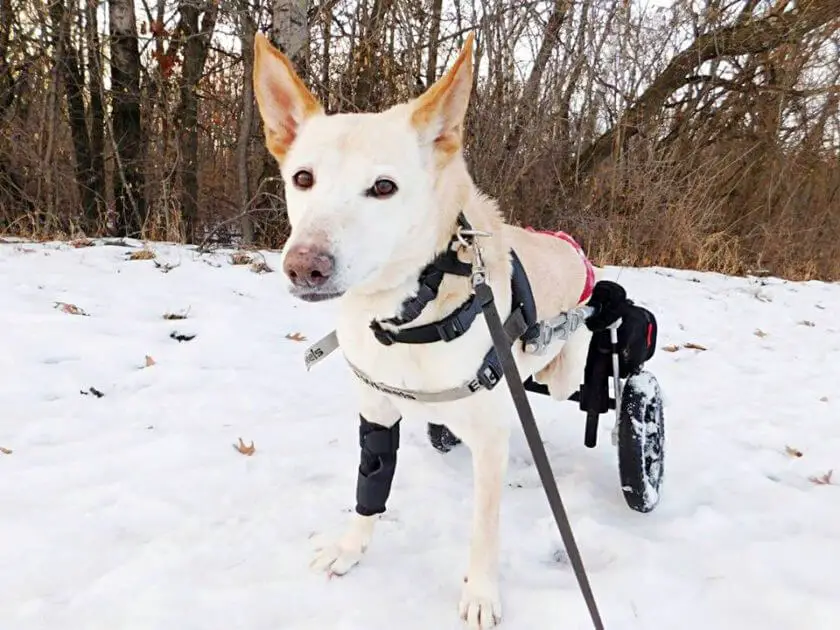 With a custom wheelchair from Eddie's Wheels, Lunita was able to function like a normal dog. Her condition never stood in the way of having fun.
On June 15th of last year, Lunita turned 11 years old. Her dog friends came to celebrate her birthday and even brought some presents.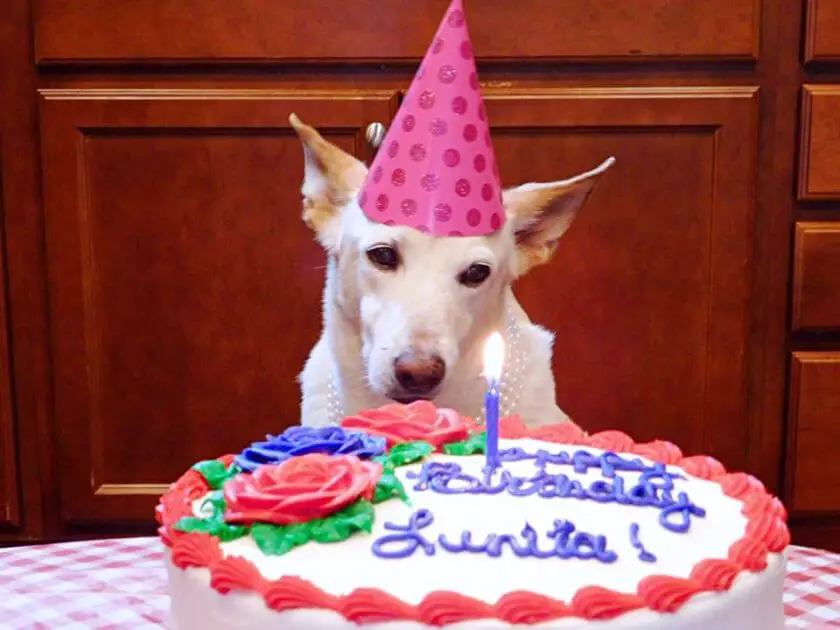 Lunita was even able to enjoy a cake that was made specifically for her. Unfortunately, Lunita was taken to the hospital the following month for health complications.
She passed away soon after.
The final year of Lunita's life was the best she had experienced. Her new family showed her the love and affection that all dogs deserve.
She was truly happy.